Posted by Editor in Services | 0 Comments
Hiring a Wedding Live Band
Singapore Wedding live band helps set the mood of a wedding reception. It holds the guests even after dinner and it helps keep the party going. So whether you're after for a quartet or a 3-piece band, you should keep these tips in mind to find the best Singapore wedding live band for your most special day.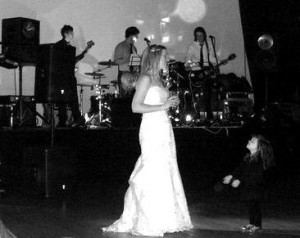 What to Look For
The first thing to look for when hiring a live band for the wedding live music is the ability of the band to set the kind of mood you want for the event and the style that matches your personality. You should also consider whether you would like the formal and sophisticated type of band or a versatile band like white ribbon live band in singapore that will interact with the audience by initiating games and allowing guests performances. It is also advisable to pick the band that you are comfortable with, since you will be working with them for the whole wedding preparation and during the wedding proper.
What to Expect
Every Singapore wedding detail should be scrutinized to achieve smooth-flowing wedding program. If you think you can't handle the whole wedding planning alone, it would be best to hire a professional wedding coordinator. The wedding coordinator will be the one to communicate with the band and make sure that everything will run smoothly. If you will be planning on your own, ask for tips from professional wedding musicians to make the event more enjoyable and fun. Also, wedding live bands like white ribbon usually arrive earlier than the guests to setup their instruments. It would be nice to serve something for them to eat to make sure that they won't get hungry in the middle of performances.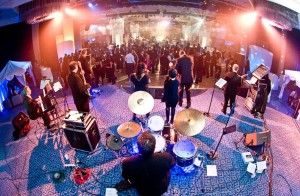 Musical Range
One of the most preferred live band by couples are bands that can play wide range of music. The primary purpose of an event entertainment is to let the guests feel that they are part of the celebration. Find a wedding live music that plays a little of every kind of music that your guests will surely enjoy.
Reputation Matters
When hunting for a live band for your wedding reception, make sure to check the band's credentials. Search online and check out some of their past clients reviews to know whether they are a good pick or not. It is best to hire bands from wedding live band Singapore agencies to ensure that you will get one of the top quality bands in the country. If you found your pick from the lists of bands form a wedding live band Singapore agency, double check their credibility by asking for references.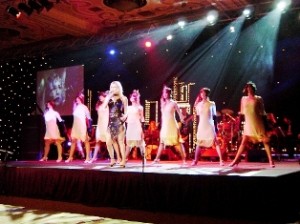 If you want to see and hear how your chosen band which could be white ribbon live band sounds like, it's best to witness one of their rehearsals and not by attending to one of their private event. The people in the event may find the band unprofessional for allowing uninvited guests to be in their personal occasion. If you were not able to witness the band playing, have a meeting with the band leader since he will be the primary host and will be the one to set the tone of the event. Talk to him casually and observe his behaviour and personality towards your questions and inquiries.