Posted by Editor in Business News | 0 Comments
Starting a Wholesale Barbecue Business
Starting a barbecue business in Singapore is a good idea because Singaporeans have a big appetite for skewered meat. They love going to smaller food stalls because of the wide selection of affordable foods and fast service. Starting a wholesale barbecue business does not only require delicious recipe but a whole lot more of things.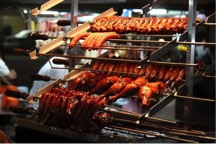 Guide #1: Think of a specific barbecue food to sell and focus on that. For example, Singaporeans love eating satay, otah, chicken wings, lamb chops and sausages. It's best to make one of those you're specialty or your main selling item. You can also focus on selling sambal stingray, squid or kampong fish. Since you're still starting, it's better if you focus on a particular barbecue food first. Then once your business has started to grow, you can slowly add more barbecue foods on your menu.
Guide #2: Make a business plan. This is an SOP in all wholesale businesses. Business plan is a statement of the objectives and goals of your business. This includes making an analysis of the competition, market strategies, expense budget, and profit projections. A business plan of BBQ Singapore is like the map of your business towards the path to success. It also serves as your business calling card when dealing with potential investors or suppliers in the future.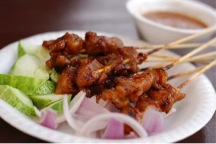 Guide #3: Secure all legal requirements for start-up businesses. In Singapore, business requirements are industry-specific. Putting up a food and beverage business has different requirements to that of running a travel agency, for example. The process of getting business licenses and permits can be easy as long as you provide necessary documents that are need by the government.
Guide #4: Search for potential suppliers of meat and other ingredients, and tie up with the one that offers the best deals. In this way, you can save a big amount of money when you buy in bulk or wholesale. When you have local suppliers, you can also save on delivery costs while ensuring high quality of food items and ingredients.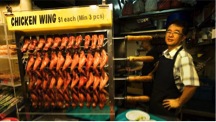 Guide #5: Decide on whether you are going to buy your portable smoker or build your own custom smoker with metals or bricks. In choosing or designing your smoker, make sure that it has good heat source and cooking chamber, and adequate ventilation.
Guide #6: Look for a strategic location for your barbecue business. Find a place where there are a lot of potential customers to attract. One strategic location for this type of business is a business center. After, advertise your new business. Place a visible streamer or catchy board that contains your barbecue menu. Print out leaflets to hand out to passersby or to give to customers upon leaving.