Posted by Editor in Food | Comments Off on 3 ways to spice up your lunchbox
3 ways to spice up your lunchbox
What other great way to break everyday monotony than by looking forward to surprised conveniently located in your packed lunch? Not only are these affordable, it also ensures cleanliness in food preparation compared to usual takeout routine. Not only that, these lunchbox ideas are sure to entice health advocates and enthusiasts, since every packed-lunch has all the right nutrients in just the right amount.
Here are three lunchbox ideas for those anticipating delightful treats: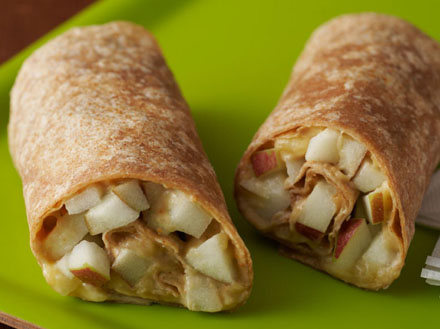 1. Crunchy Peanut Butter and Apple Wrap
This treat will surely tickle the child in you. Mostly popular with kids, this wrap is packed with goodness in just the right texture. For this you will need flour tortillas, a cup of peanut butter, chopped apple and a cup of low-fat granola. First off, prepare the tortilla. In each, spread a generous amount of peanut butter. Next, take your apple and granola and apply the same procedure, the amount depending on your liking. Roll up the tortillas tightly, then cut it in equal halves. Wrap with another layer, but this time using plastic wrap. These are ready to pack in insulated containers.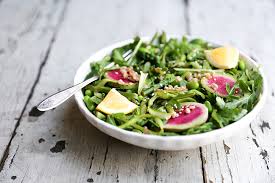 2. Asparagus and Greens with Farro
One way to keep healthy is to make sure you have an adequate amount of greens in your diet. For this lunchbox idea, you will need a cup of uncooked faro, a bunch of thin asparagus, a cup of whole almonds, lemon, kosher salt, olive oil, baby spinach, baby kale and baby mustard greens, black pepper and parmesan cheese. Boil three cups of water in a medium saucepan. Next, add faro and let it simmer in low fire until tender. Drain water afterwards. Next, arrange a steamer basket in a large skillet, with water below basket level. Boil then add asparagus. Steam until tender to a crisp. Place in a bowl together with the faro. Squeeze lemon while still warm. Add in flavors with your almonds, olive oil, salt and pepper. Add in greens and mix well. Place parmesan for a finish.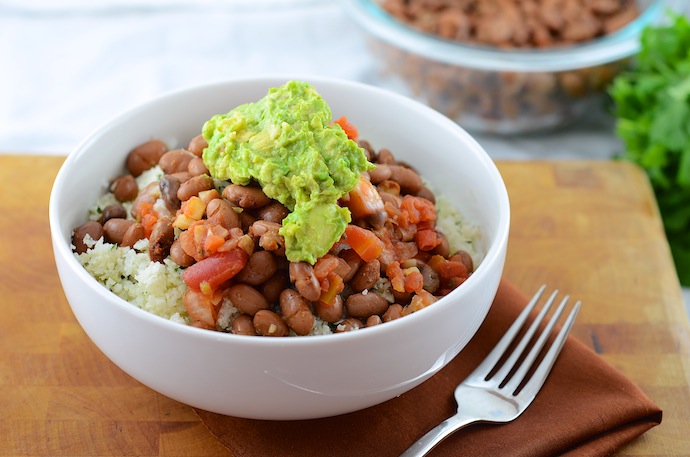 3. Burrito Bowls
Give your usual bowl a twist it deserves. For this one, you will need cauliflower florets, salt, canola oil, reduced-sodium taco seasoning mix, lean boneless pork loin or skinless boneless chicken breast halves, poblano pepper, frozen whole kernel corn, black beans, lime, avocado, romaine lettuce, Pico de Gallo, Mexican-style four cheese blend and lime wedges and fresh cilantro. Pre-heat oven to 425 degrees Fahrenheit. After which, cover and pulse the cauliflower which is neatly placed in a food processor. You should achieve rice-size pieces in this process. Next, transfer cauliflower in a baking pan pined with foil. Add in oil, and salt and coat well. Spread cauliflower evenly. Until lightly charred, roast the cauliflower, uncovered. Ina separate bowl, add avocado and lime zest. Mix well. Prepare another mixture of oil, taco seasoning and lime juice. Prepare lettuce in a separate bowl with the cauliflower and pork mixture. Using a spoon, place the avocado mixture at the center. Place Pico de Gallo and cheese on top. Coat with lime juice mixture. Servings go well with either lime wedges or cilantro.