Posted by Editor in Lifestyle | 0 Comments
5-Step Guide to Keep an Organized Wallet
Keeping your wallet organized isn't a habit that should only be adopted by executives and those in high-paying positions. Having an organized wallet won't only keep things neat, it can actually also help you save some money by optimizing your credit rewards and limiting your expenditures. So before you start feeling lazy in organizing your wallet, here is a five-step guide that will help you cut the clutter now.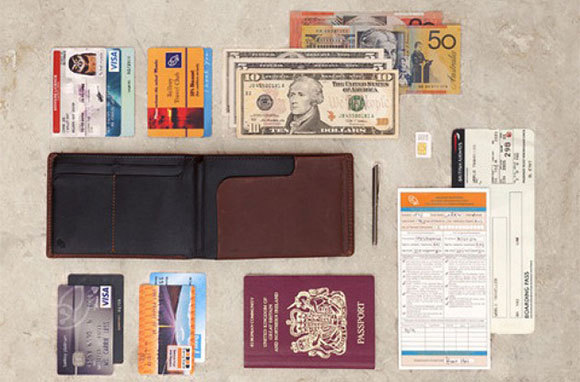 Utilize Your Bill Holder. Folding your bills and just sticking it in the change area, card slots or any other pockets in your wallet is the number one cause of a disorganized wallet. Horizontal bill pockets doesn't exist for nothing, so make it habit to insert your bills in its proper holder for an easy bill access and exchange.
Perform a Card Check. Other than bills, another thing that might be clogging your wallet are your cards. So, as you organize your wallet, take out each card and sort them between those that you need every day (valid ID, driver's license, debit or ATM card, credit card, and health insurance card) and those that you don't (discount cards, library cards, membership cards and business cards).
Sort Your Paper Scraps. The main culprit behind a messy and unorganized wallet are paper scraps, namely coupons and receipts. While it's inevitable to keep receipts in your wallet, it's also important to get rid of the ones that you won't be needing weekly. Throw away the receipts of yesterday's lunch or coffee, and only keep those that have warranties in a separate envelope. Coupons, phone numbers, addresses and reminders should also be thrown away if you won't be needing them again.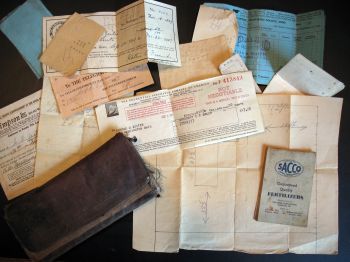 Cut Your Loose Change. Not only does loose change clutter your wallet, it also weighs it down. If your wallet has a built-in pocket for change, use it instead of carelessly dumping your coins in the bill holder. If your wallet doesn't have that section, then place all your loose change in a separate purse to avoid unnecessary coin spills the next time you pull out some bills.
Downsize Your Wallet. One good way to prevent you from filling your wallet with unnecessary papers and coupons is by downsizing it. This way, you'll become more conscious about keeping your wallet organized and choosing between the things that should and shouldn't be inside your wallet.
Now that you're done organizing your wallet, you can now easily grab your bills to buy your favourite latte without holding up the line just like you did when your wallet is still overstuffed with scraps.