Posted by Editor in Fashion | 0 Comments
From Scrawny to Brawny: 5 Fashion Tips for Skinny Men
While you may think that skinny fellas have it easy in the wardrobe department, in reality, they also struggle in finding clothes that perfectly fits and flatters their built. Though most garments are made with slender guys in mind, the pieces often accentuate their slim bodies a little too much. The good thing is there are some good fashion rules that a skinny guy like you can follow to make your navigation in the world of getting dressed a lot easier.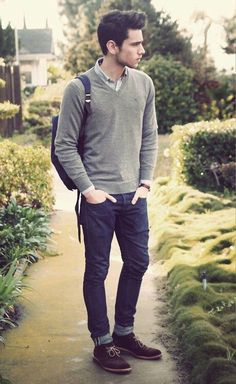 Ditch the Vertical Stripes. While it can make you taller, wearing vertical stripes can make you look much thinner. Vertical stripes are perfect for short, heavy men who want to look tall and thin. So for slender guys like you, opt for pieces set in wide and horizontal stripes.
Go With White. White can be a promising colour if you're thinking of making your built fuller, and only slim men are lucky enough to wear this peaceful colour from head-to-toe. So pack up your dark coloured pieces and fill up your wardrobe with white to enhance your look and physique.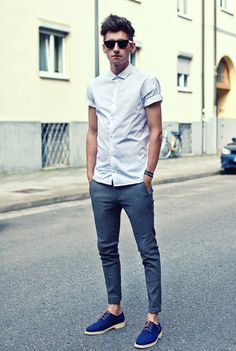 Wear Shoulder Pads. Shoulder pads aren't just for women, they also work wonders in enhancing a man's physique. They help in defining your shape and shoulder bone, while adding some extra bulk. Just remember to go for light or medium shoulder pads, since the heavy types can make you look a lot bulkier and massive.
Put on Some Layers. Layering isn't just a technique for women, it's a fashion trend that even men can use to make themselves look fuller. Just wear a statement shirt under your favourite blazer, sweater or coat, wrap up a cravat around your neck and you're good to go.
Opt for Altered Pants. Going with fitted pants will only make you look thinner. Instead, get a pair of comfort-fit and have it altered by your tailor. Ask your tailor to taper your pants around the calf area to get that perfect fit. Also, your pants should be fitting around your waist and thighs, but not on the calf.
Finding clothing pieces that fit and flatter you can be quite difficult, especially if you have a rather slender built. But by keeping these fashion tips in mind, you'll now be able to pick the right clothes for you and turn your scrawny frame into a brawny one.