Posted by Editor in Singapore World Class | 0 Comments
Protecting Our Abandoned Elders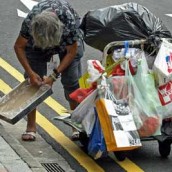 It is disturbing when we hear news of an abandoned elderly. It is very dispiriting to find that other people could do such to their relatives. But we can do something about this and prevent it from happening to our elders.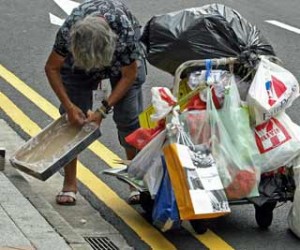 If you have an elderly person in your household and you find it difficult to cope with the demands of their age due to your other obligations to family and work, you should know that you have options on how to care for them. Abandoning your elderly is the worst thing that you can do. Here are some things you can do to help your elders:
Home for the Aged. If you cannot reconcile the demands of your elderly and your family, consider sending your elders to a home for the aged. This may feel like abandoning them, but you will at least put them in a place where people will care for them.
Getting Professional Help. If you can't care for your elders by yourself, get help from others. There are professional caregivers that you can call to help you with this problem. As much as possible, don't give up on your elderly.
Love and Understanding. Regardless of what arrangement you choose, you should give more love and understanding to your elders. Visit them as much as you can and show them that they still mean a lot to you.
Elders are usually isolated not just here in Singapore but the whole world. They feel old and infirmed that they feel they don't belong to the society. Their frailty is enough to protect them and ensure that they get a good life.
Aside from the elderly, there are other vulnerable groups like children, young persons and people with mental illnesses that suffer abandonment. If you have the time and resources, give your help to these people too and see to it that they are cared for despite their circumstances.