Posted by Editor in Life Services | 0 Comments
A Guide to Finding a Reliable Electrician
There's really nothing wrong with DIY projects, except when it comes to your home's electrical system. Handling electricity can be dangerous. Apart from the risk of getting electrocuted, the slightest wiring glitch can increase the risk of starting a fire. To ensure your and your family's safety, hire a professional and reliable electrician services to take care of your electrical works.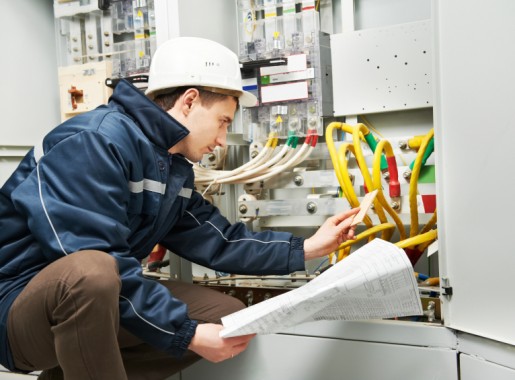 1. License
Anyone can claim they are an electrician, but not all have the license to prove it. Obtaining a license takes time, proper training, and dedication. The license proves that an electrician takes his career seriously and will take the job given to them critically. An unlicensed electrician may come cheaper, but they are not bonded, insured, and certified. When looking for a professional to do your electrical works at home, ask to see a proof of their licensure.
2. Insurance
Professional electricians are required to have workers' compensation coverage and liability insurance. It is important that an electrician servicing contractor in Singapore has liability insurance to serve as your protection in case of an accident that may happen while the job is going on. Another insurance-related matter to check is whether the electrician is bonded. This means you will be reimbursed for any damage or loss of property during the completion of the task. Hiring an electrician with no insurance will leave you and your properties at risk.
3. Experience
Another important thing to consider is an electrician's experience. When looking for an electrician in Singapore, take the time to know more about their background. Ask to see evidence of previous—if possible most recent—jobs that are the same with the task you want them to do. This helps ensure that they have enough experience executing the type of work you require them to carry out. A trustworthy and reliable professional will be more than willing to inform you of their experience and will courteously address your concerns.
4. Specialization
Since electricians master different electrical jobs, it is important to look for one who specializes in the job you need for your home. For example, if you want to install a new fixture wiring or replace your old circuit box, don't waste your effort—and money—hiring a commercial contractor that wires large buildings.
5. Warranty
A licensed and reputable electrician will stand by their work. Find out whether an electrician has a warranty that provides solution to remedy accidents or damage that may arise shortly after the job is completed. A good electrician ensures that their job is efficient and their client is satisfied with the work before signing off from a job.
6. Recommendations
Start with family, friends, and colleagues that have had electrical works done by an expert. Ask the people you know in your local area if they have a good contractor to recommend. Also, ask if they have dealt with the same electrical issues and who did they call to fix the problem. You can also stop by your local electrical supply and see if they can recommend a licensed electrician in your area.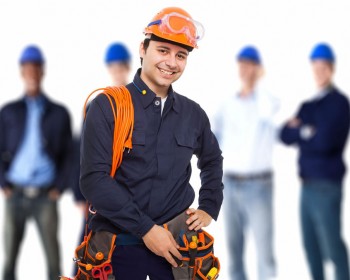 7. Reviews
Aside from getting other people's recommendations, look for reviews of a contractor online. Search a contractor online and read customer reviews to find out whether an electrician is both reliable and reputable. Read reviews and testimonials in their website, but most importantly, visit third party websites for honest and unbiased reviews.
8. Pricing
When searching for a reputable electrician in Singapore, consider several contractors and compare their prices. Extra cheap service fees is a red flag of an unreliable service and is often a sign that an electrician is not licensed and insured, while overly expensive pricing isn't always the best choice to take. For this, make sure to do thorough research. Compare services, and see whether the price is reasonable for their qualifications.
9. Knowledge of Safety Codes
A legitimate electrician in Singapore has mastered the safety codes and procedures set by the government to ensure people's safety. If you try to research the national safety code, you will know that it is not going to be a light read. A good electrician has fully understood and mastered these codes and is updated of the newest procedures set by the authority. Ensure the safety of your property by hiring only a knowledgeable and educated contractor.
10. Accurate and Detail-Oriented
Because of highly-technical nature of electrical works, an electrician should never take second guesses when dealing with electrical scenarios. A professional should be fully aware that accuracy is a critical factor in the job, because their lives and their customer's safety are at stake when they commit errors.
11. Reliable and Congenial
A seasoned electrician services provider knows very much that a professional ethic and amiable attitude will gain him more customers. A professional electrician also knows that earning good reputation is also about building friendly relationship with their clients. Since they work with different types of people, the ability to deal with different personalities is an important aspect of a good electrician.
Electricity problems cannot always be anticipated. That's why it's always recommended to know an expert before you even experience complex troubles with your electrical system.
Choosing a licensed professional also means that you are ensuring your property's safety. If you want to protect your property and ensure your and your family's safety, as well as the safety of all the people residing in your property, every point stated above is essential to your success.