Posted by Editor in Health Always | 0 Comments
Actions to Take for Severe Bleeding
If you witnessed severe bleeding in your house or workplace, it is important that you know what to do. You have to act immediately because every second counts. Unfortunately, not all Singaporeans know what to do at the sight of gushing blood.  You have to learn it because you do not know when it will come in handy.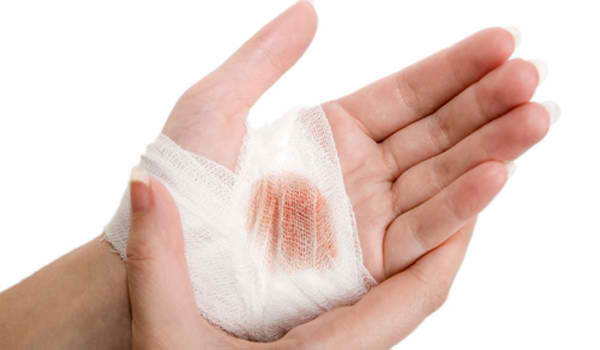 The good news is that here in Singapore there are basic trainings on first aid from certified organizations. There, you will learn how to dislodge a foreign object from the windpipe (when choking) to addressing severe bleeding. But in the case of severe bleeding, here are few refreshers:
Remove obstruction: In severe bleeding cases, the first thing that you have to do is to remove any obvious obstructions (like debris, dirt or clothing). If there is an object lodged deeply on the victim's body, do not attempt to remove it – you might cause more harm than good. Your primary goal here is to stop the bleeding not get embedded objects. If there are protective gloves around, wear it.
Discontinue the bleeding: If you are not alone, have someone look for a sterile bandage. If it is not available, at least locate a clean cloth and then put it on the wound. Pressure is crucial when you bind the wound so do it tightly. After wrapping the wound with clean cloth, secure it using adhesive tape. If tape is not available, you will have to wait until the bleeding stops. Do not leave it – use your hands. The critical part is you should raise the wounded part just above the heart level.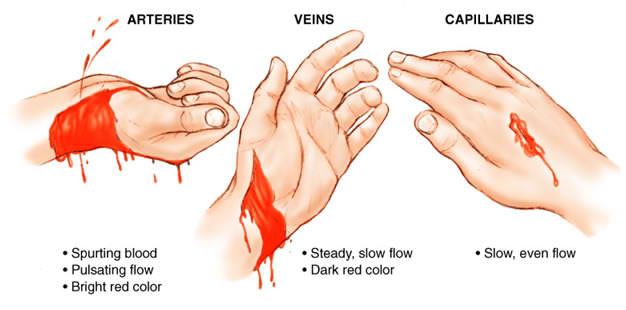 Let the person lie down: The wounded person should be in lying position. This is done to prevent the loss of the victim's body heat. It is strongly recommended that you raise the legs of the victim.
Do not remove the cloth or bandage: If it is severe, most likely the blood will seep through the cloth or bandage. When you notice this, do not attempt to remove the layer. You just have to add another cloth layer on top of it. Maintain the pressing or pressure. If you have tourniquets around and you are trained how to do it, it can help a lot.
Restrain the injured part after the bleeding stopped: It is important that you restrain the injured part after you notice the bleeding has stopped. This is to ensure than the affected area will not suffer more strain. After that, you can bring the victim to the emergency room.
When you see severe bleeding, it is important to be calm and think immediately.