Posted by Editor in Travel Getaway | 0 Comments
Art Attack: 5 Must-Visit Cities for Art Lovers
Travelling, by itself, is one of the best ways to have an open mind and be inspired, but nothing gets the creative juices flowing like experiencing a new country or city through art. Apart from Singapore, there are places around the world that offer great art scenes. So if you're planning an overseas trip to view some masterpieces, these are our top five picks.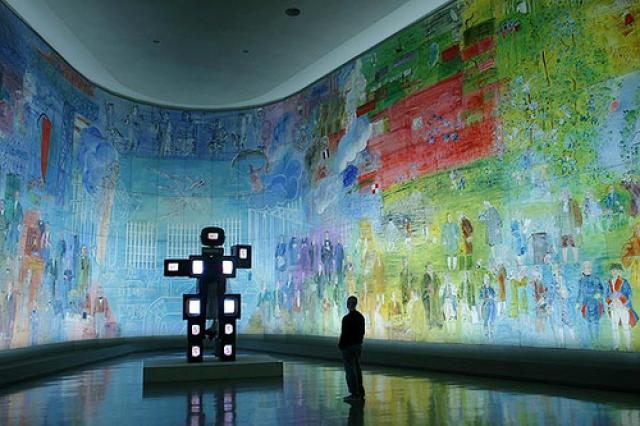 Paris, France
Paris might be the end all as far as art cities go. The city offers a handful of world-renowned museums like The Louvre, which houses thousands of culturally and historically significant pieces. But as you tour the place, you'll discover that there's more to Paris' art scene than its famous museums. From street art paintings to the classics by Monet, Paris has it all.
Make sure that you visit the Musée D'Orsay and the Musée de l'Orangerie, which houses Monet's Water Lilies painting. Centre Pompidou and Palais De Tokyo are two other spots worth visiting. If you've already had your fill of major museums, take time to experience less-known but equally astonishing galleries like La Maison Rouge. To get a grittier look into the city's art scene, sign up on a street art tour to discover how street art manages to fit in with the famed Parisian culture.
Vienna, Austria
For hundreds of years, the best and brightest artists have been drawn to this culturally rich city. As a result, Vienna became one of the best places in the world to experience and see art. One of the best starting point for experiencing art in this city is Gustav Klimt's The Kiss, which can be viewed at the Österreichische Galerie in Belvedere Palace. Kunst Haus Wien is another spot worth visiting as it offers an art experience incredibly unique to Vienna.
Other than paintings, music also contributes to Vienna's rich art scenery. On your visit, make sure to plan a stop at the Haus der Musik and the State Opera House to listen to a concert.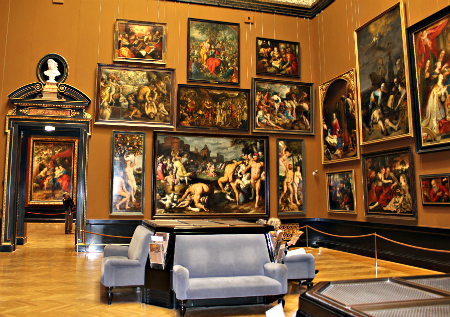 Florence, Italy
As an art fanatic, you probably wished to tour Florence at some point in your life. The "problem" with this is knowing where to begin, since the city's overflowing with art history and art itself. If sculptures are your thing, then head to Bargello and the Accademia Gallery, which showcases Michelangelo's David. Capelle Medicee also warrants a visit as it's an impressively built burial ground for the members of the Medici family.
If you want to break away from the hordes of tourists in these iconic museums, Florence has a lot of other options to offer. Fashion lovers will surely adore Ferragamo Museo, a museum dedicated to the works of shoe designer Salvatore Ferragamo. Other than that, Museo Galileo serves as a great option for experiencing Florence's bursting works of art.
Berlin, Germany
Ever since the Berlin Wall collapsed, the city has become a magnet for artists around the world and, today, there are now hundreds of galleries in Berlin, drawing thousands of tourists each year. If you're looking into getting acquainted with the city's art scene, visit some of the larger galleries but mix them up with smaller and more intimate spots. Eigen + Art is a great place to check on contemporary art from around the world. For historic works, Gemäldegalerie is a good option to see European paintings from the 13th to 18th century.
Aside from that, Berlin is also a home to some impressive public and street art such as the East Side Gallery – world's longest mural painted on the stretch of Berlin Wall. It's an absolute must-see not just for art, but for its cultural significance as well.
New York, New York
There are several great art cities in the U.S., but New York City is just tough to beat. Make sure to visit great museums like The Met and the Museum of Modern Art, as well as the newly built Whitney Museum of American Art on your art tour in the Big Apple. Apart from these museums, try rounding out the Gagosian Galleries and the David Zwirner Gallery to see some interesting exhibits. Gallery and museum pricing may vary, but there are also free options if you're travelling on budget. Just make sure to check the list of free upcoming exhibits before your trip.
Experiencing the art scene of other cities and countries is one of the best ways to know more about the place. So add these places to your list now, and let your creative juices flow out.