Posted by Editor in Beauty Know-How | 0 Comments
Basic Bag Care and Maintenance
Bags are a fashion investment like clothes and shoes. Unlike clothes however, you can't just throw your designer bags in a washing machine and expect it to look new. Like shoes, they need special care and cleaning procedures. There are bag cleaning services available in Singapore, but what if you want to do it yourself?
This is a guide on what you need to do before you begin.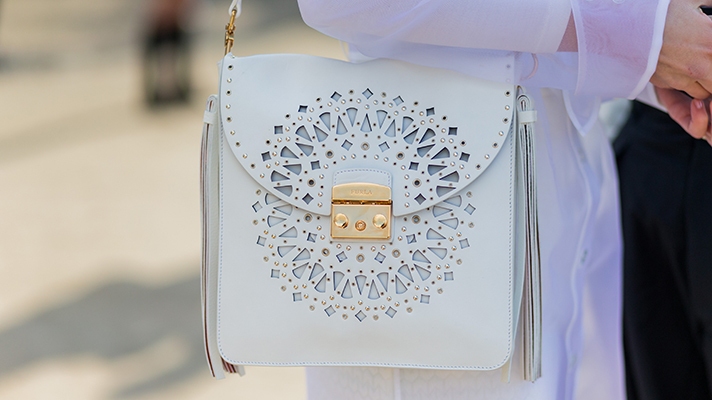 Bag Styles and Materials
Bag styles refer to the item's function and look. Some of the most common are backpacks, clutches, convertible bags, pouches, satchels, shoulder bags and tote bags. A good cleaning procedure involves maintaining the shape of the bag.
Some bags are made of different types of material and accessories. Consider these before cleaning. Some materials might expand or the colors could fade if cleaning is not done properly. The straps, buckles and zippers could also rust. The straps might crack and flake. Unfortunately not all bags come with a label of the materials used so if you're not sure of the item, ask the shop.
Care for Leather Bags
There are many types of leather. You can usually find out what the type is by asking for details when you purchase the bag. Leather also has different types of finishes that create color and texture. Imitation leather may be made of vinyl, polyurethane, PVC or plastic.
To clean leather bags, wipe the surface using a cleaner made for leather. It should not be washed and soaked in water as it could damage the material. Some brands recommend a specific cleaner for their bags. You can ask the store for details about the cleaning formula. However, the best way to prevent damage and to keep leather bags clean is to rub leather conditioner at least once a month. Let it dry for a few minutes before using. You can also use a spray protectant to keep it from the harsh weather.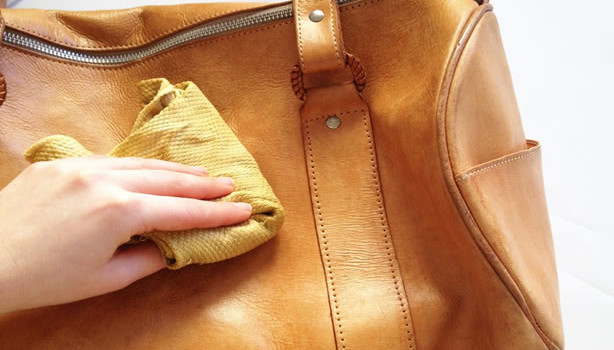 Care for Fabrics and Synthetics
Some bags are made of canvas, corduroy, velvet, linen, satin, paperboard, other skins and more.
Some materials can be washed and soaked in water and soap like canvas. Backpacks can be machine washed too but always check the label. Make sure to empty all the pockets and remove metals and straps before you start cleaning. Then place it in a laundry bag to protect it from damage while in the washing machine. Then rinse and let it dry naturally. Don't place it in direct sunlight.
Storing Your Bags Properly
Your leather bags usually come with their own storage bags or boxes with silica gel. Remove all the contents before storing. To keep its original shape, stuff the bag with tissue or paper. Store them vertically so they don't get damaged by other bags on top of the stack. Don't hang them by their straps because it can distort or damage them.
Keep them in good condition by using them. It's important to air them out so that molds don't develop.