Posted by Editor in Domestic Tips | 0 Comments
How to Prevent Flooding – Your Own Way
The Marine Parade Central experienced flooding. The flood was caused by clogging of utensils, food waste and many trays in the sewage pipes. Because of the recent flooding, Tan Chuan Jin (Acting Manpower Minister) and Goh Chok Tong  (Emeritus Senior Minister) were briefed by NEA (National Environment Agency) and MPTC (Marine Parade Town Council).
The recent flooding was attributed to the sanitation and hygiene practices of the food centre. In your own way, how can you prevent or at least lessen the severity of flooding? You should do your part. Do not just sit around and depend on the government. Here are some ways you can prevent or lessen the severity of flooding: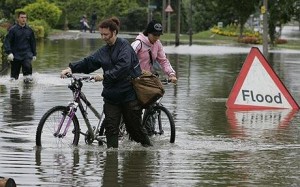 1. Throw your garbage in designated places. The basic thing that you should do is throw your garbage in the right place. Do not just throw your garbage in nearby canals or sewage pipes because it can cause clogging. There are many trash cans around. Use it.
2. Plant trees. Flooding is prevalent because there are no trees. If you hear a tree planting activity, you can do your share by joining the activity. The roots of the trees can help prevent flooding and landslide. Invite your friends with you to make a difference.
3. Share your knowledge. There are people who do not think about their wastes and the environment. You can share your knowledge to them so they can help make a difference at the end of the day.
It is important that many people know the effects of flooding and how to deal with it. We cannot foresee the future but we can be prepared for the worse. When there is a warning from the government , you should follow it and never ignore it.