Posted by Editor in Wedding Glow | 0 Comments
Wedding Do's and Don'ts
When you speak of wedding, excitement is very evident not only for the soon-to-be bride and groom but also for the people around them. Getting married is one of the most important milestone in your life so it should be taken seriously. If you want a successful wedding, you should keep in mind the wedding do's and don'ts. Here is a look: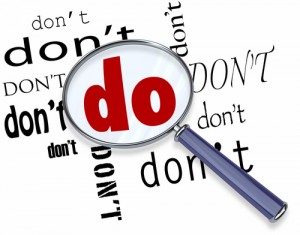 Do's
Planning is crucial. You should get your notebook and list all the things that should be arranged so when time comes, you will not have much trouble. You should have a checklist which will include:
Venue – there are many wedding venues here in Singapore. If you want to get married in a church, you should look for the church that you want to conduct the ceremony.
Reception – wedding halls are numerous here in Singapore. This is where you will bring your visitors after the ceremony to share a meal. This is not a problem because there are different weddings halls that you can consider according to your budget.
Wedding gowns – there are hundredths of wedding gowns out there but surely, there are perfect bridal dresses from Singapore that is made for you. You can ask a couture to present you with their wedding gowns but if you want it made especially for you, you can ask them to make you one.
Catering and cake – the spice of the party is the food and the drinks. If you provide good food, people will surely remember your wedding. Do not forget about your cake for the ceremonial cutting of the cake. It doesn't have to be that elegant.
Centerpiece and other flower arrangements – flowers will bring color and joy to the people around. You can look for a florist to arrange your flowers if you want.
Invitation cards – if you have everything readied, you should proceed with designing your invitation cards and send it.
Don'ts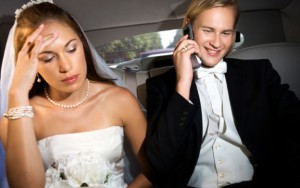 You should take into consideration the following things so you will not encounter troubles:
Do not rush – you should take everything easy. You do not need to rush especially if the wedding is still far. This is particularly pertinent when shopping for your wedding gowns. Make sure that you are confident and happy about your choices.
Do not panic – when your wedding is coming, be calm. Panicking will not do you good. It will simply stress you which is not a good thing. You'll not want to look like a stressed out bride in your wedding dress.
Do not over think but do not be too confident – you should not think too much of the things that might fail. It is said that you should be calm and relax but this does not mean you are too lax confident.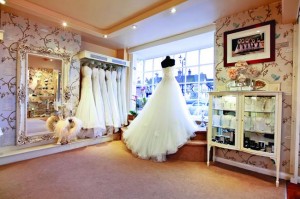 If you want to ensure that everything falls into its proper place, you can ask a wedding planner to arrange everything for you from the catering up to the bridal car. You do not need to deal with all the troubles. All you need to do is sit back, relax and beautiful. If you are cost cutting, you can ask from other friends and relatives to arrange everything.
It is important to note here that the wedding will not determine the marriage you will have. We hear that there are other people who have the best wedding in town yet they parted ways after a few years while there are others who have simple weddings yet their lives are blissful and contented. After the wedding, you should continue to strive and rekindle the love and the relationship even if you have kids or even if you grow old.